Artist Statements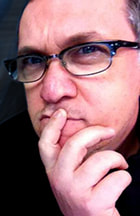 Andrew Bartley is a Canadian artist based in Port Alberni, BC. His work is inspired by the realists of both the renaissance and twentieth century.
After a long career as a Graphic Designer and Illustrator Andrew's artistic attention has been focused on fine art since 2012. Andrew started to show his work shortly after his first few pieces were done. Participation in local juried group shows included the Sooke Fine Art Show, Massey Gallery at the Art Gallery of Greater Victoria, The Coast Collective, the Xchanges Gallery and the Sydney Fine Art Show. In 2014 Andrew was awarded an Award of Excellence at the Sooke Fine Arts Show for his drawing "New York Girl."
A large part of Andrew's artistic journey is En Plein Air painting. "My wife, Faye and I cherish the experience. It combines our love for both the outdoors and art." And for the future? "Simply more; painting and showing work as much as possible."
View Andrew's Curriculum Vitae.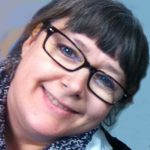 Faye Hoffman
I practice my art to be able to experience, capture and hold dear what I feel with all my senses and sensations; emotions, visual and verbal gestures, mood, tone, colour, aroma… the wind… and on and on. Particularly when working en plein air, experiences are fleeting and transient, which makes expression all the more challenging. I endeavour to intuitively convey what it means to be an artist naturally, so the viewer can be right there with me.
Own a Piece of our Work
If you are interested in purchasing a piece of original art directly or commissioning Andrew or Faye for a personal portrait or landscape, please contact us at valleyartworks@shaw.ca.
To purchase an available piece of original artwork or limited edition prints online, visit our online Shop.