I've started to see some rewards for my focus on charcoal drawing lately; I have figured out what my tools are and how to manipulate them to achieve a desired effect (more on those tools in a later post). And while I am not entirely happy with my ability to nail a likeness on every portrait, I am satisfied that I can work a drawing past a failure point (where I would have given up in the past) and on to a successful piece. When I am drawing someone I know, a likeness is preferred but when I'm simply using a photo or photos as a starting point and structural guide, I'm not interested in a likeness.
This weekend I took on the challenge of drawing from an old photo of a friend when she was a toddler.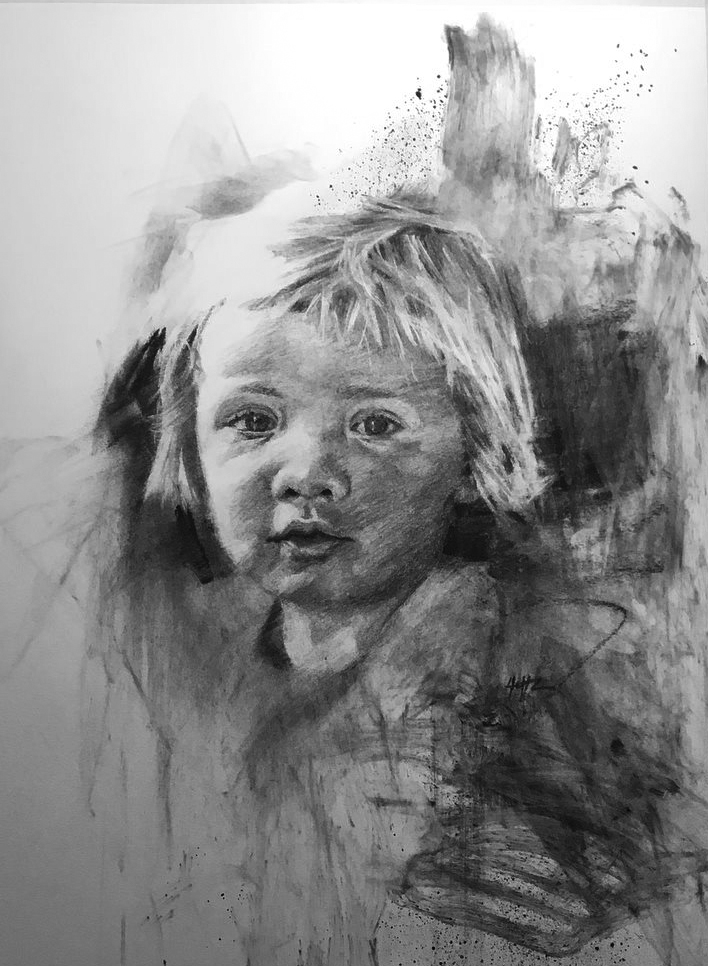 I am very satisfied with the drawing itself but when you directly compare the two, it's clear what needs to change.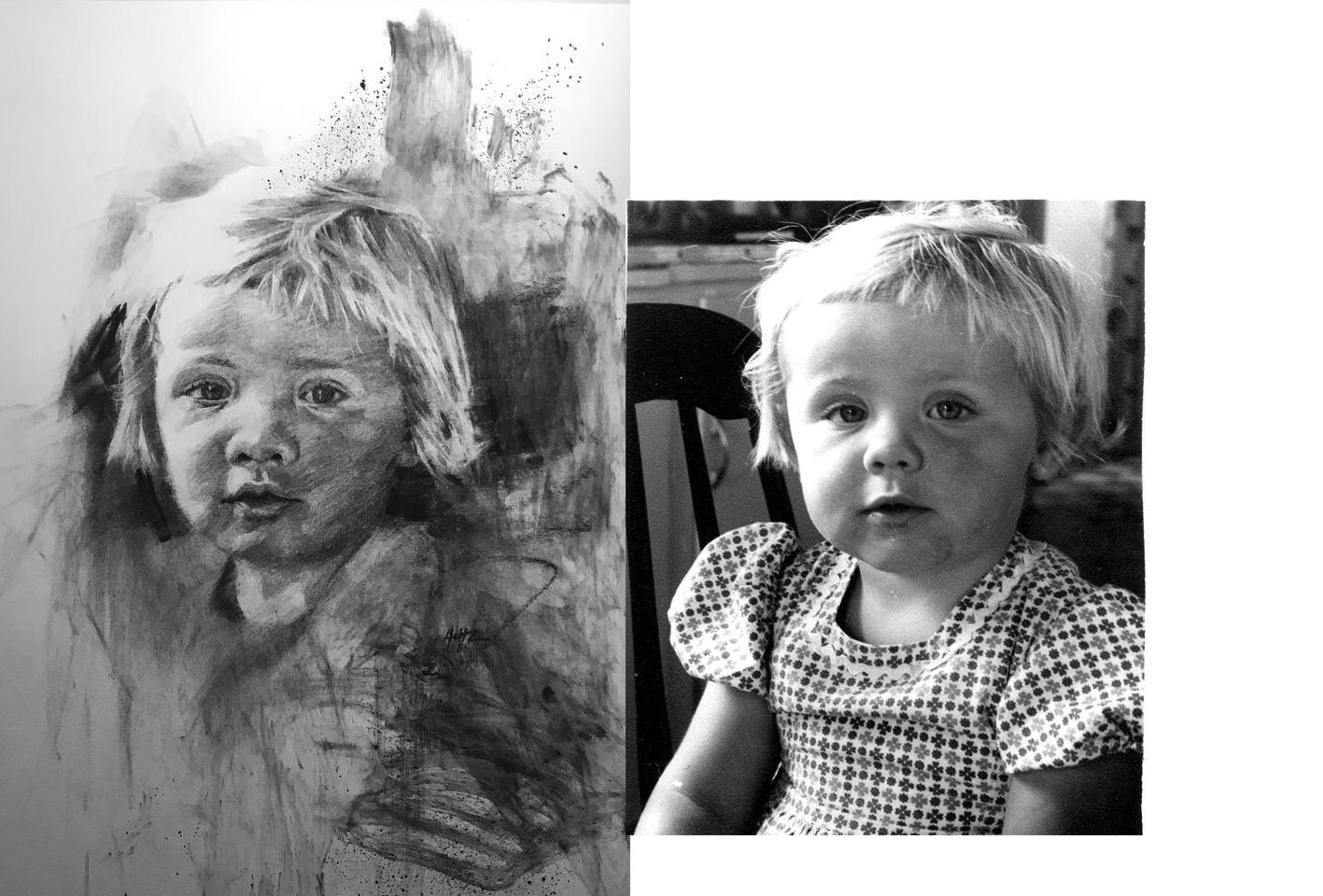 Her eyes are too far apart and the shapes are not quite right. Her nose is too large. Her lips are not quite as pursed. The shape of her head is slightly off at the top… I could go on. I may decide to rework the piece and I may not… I don't want to lose the lovely marks and textures of the drawing. The question is, will I be satisfied in the long run if I don't rework her?
What's interesting is that I've never done this kind of direct comparison as a part of the drawing process and perhaps it's what I should be doing. At least until I get better at finding a likeness… much like how I've practiced to the point of understanding the tools, perhaps this is just another tool to use to find what I want to find.
Interesting.