I've retired. I've retired from my career in information technology.
I have not retired from making art. In fact, I'm returning to what I should have been doing all my life were it not for a lack of the entrepreneurial spirit and the need/desire to pay the rent in a society organized as it is. I'm being the artist I always have been, just more, more more!
So now, life gets interesting. Andrew and I will be moving, downsizing and re-focusing our lives. I like using the metaphor of our home as a picture of how our lives will be different. Whereas now we live in a stunningly beautiful, large and well-manicured town home complex. A wonderful place to live while we built equity. Now, we will be moving to a smaller place with a more "artsy" (I do not like that word) atmosphere and attitude. We will be going back to using handmade pottery as our dishes, painting the walls different colours, welcoming the smell of oil paint (!) in every room and perhaps even rescuing a wee pup! We don't know where we will land yet but it will be somewhere on Vancouver Island. We love it here. Who wouldn't!?
I intend to keep painting as the changes happens so… watch this space for new work and happiness! And a pup, like Frank here!?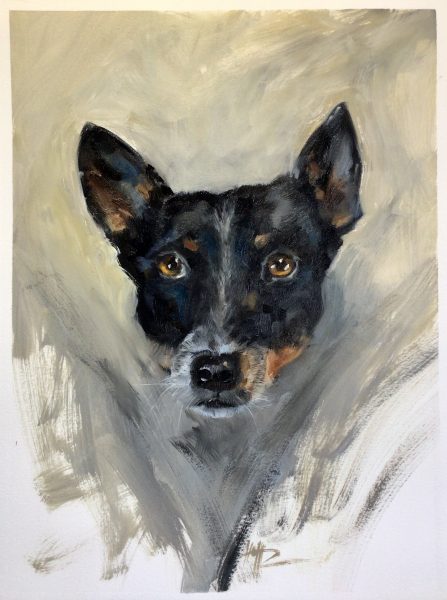 What is old, is new again.