Yesterday I painted this larger version of Valley of the Five Lakes. I guess that makes the first little one a study?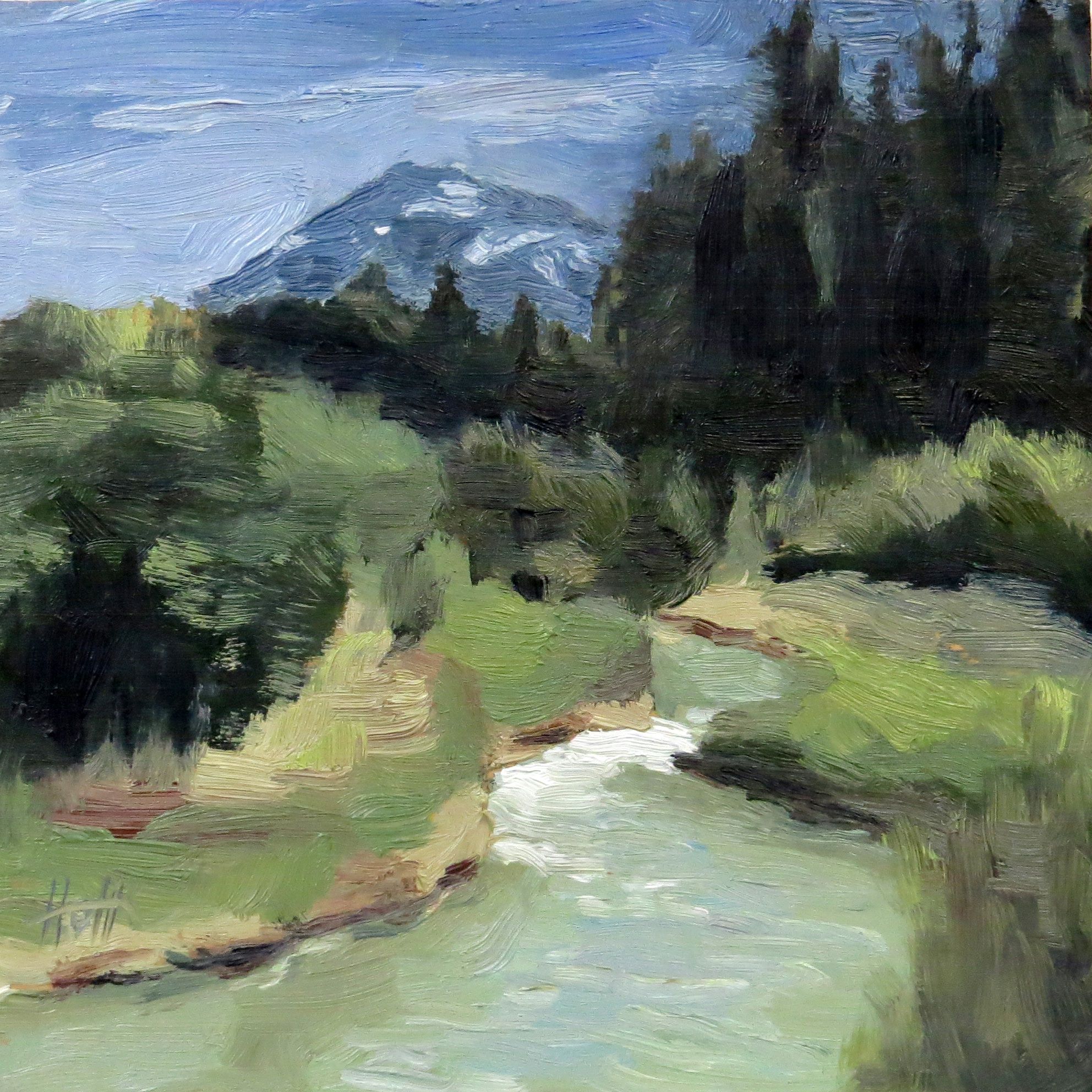 That first version is one of my favourites. It records such great memories and I love the colours and looseness. However I am still just learning to paint landscapes and in my mind was the question of whether the first one was a fluke. And while I still prefer the first, the second was a more conscious learning experience; colour matching, atmosphere as the greenery recedes and the mountain appears and capturing the light on the creek water. I also noticed a style of mark making occurring which I had used naturally in another of my favourite paintings (below – that one was done en plein air).
Is this me developing a style? It definitely feels natural and yet I am learning through practice and by looking at the work of others who I admire. I am coming to understand that a personal style is both nature and nurture.